Calling All Gutsy Leaders of Wisdom for a 6-Month Adventure Into the Depths of Your Spirit + the Heights of Your Potential
Welcome to GLOW, Jenny Fenig's Business Incubator + Coaching Mastermind
The GLOW journey: September 2016 – February 2017
Application deadline: Friday, September 2

Spots available: 13 (3 left)

You're invited …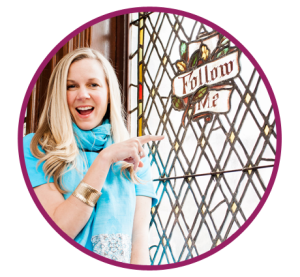 Hi, I'm Jenny Fenig and I'd like to first off say congratulations for SHOWING UP in a big way as a leader. I'm proud of you.
By now, you've probably figured out that entrepreneurship and business ownership is NOT for the faint of heart. It's intense!
Consistent inner work is crucial. Tending to your inner world and nurturing your strong spiritual relationship is absolutely essential in creating a rich, vibrant outer world.
It's true: You can't help your people if your foundation is shaky. You can make some progress, but eventually all you've built will crumble.
I want better for you, and I know you do too.
What you really must know is that in addition to your SPIRITUAL RELATIONSHIP, you also need to focus on these keys: AUTHENTIC MARKETING, ALIGNED MESSAGE, ENGAGED TRIBE, LOVING SERVICE and RIGHT SYSTEMS.
This is where most leaders with big dreams fall short.
Your gift is powerful, but you just don't know how to market what you are offering in the most efficient, effective way possible … AND, to make matters worse, you have NO (or lacking) systems.
When you are an entrepreneur working with a lean team (or no team), you MUST master marketing and systems.
And you MUST take action and BUILD things. It's time to get your IDEAS out of your HEAD and make them REAL.
You CANNOT be the best-kept secret who is drowning in a sea of overwhelm and analysis paralysis. No, no, no.

And you've got to have an expert guide on your team (that's me) who can help you ride the waves that come with being a leader on a mission.
Because your work is too important to wait for "someday," too critical to keep to yourself, too powerful to NOT take seriously.
Your time is limited.
What are you waiting for?
It's time to DO SOMETHING EPIC.
As the amazing Wayne Dyer once said, "Don't die with your music still in you."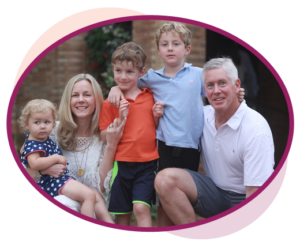 It's time to make some moves.
It's time to move your mission forward.
I know what you NEED to MAKE IT as an entrepreneurial leader who leverages the power of your message, marketing, systems + mysticism to get your big work out there.
And I also know how EASY it is to get frustrated by all of the decisions and bright shiny objects and give up on your big, gutsy dream.
I also have a deep understanding of how our time can feel very scattered and tight (as a mom of 3, I GET IT!). When building a business and growing your body of work, this can be challenging.
And, you can rise above.
I want to help you do the work you were put on this planet to do … because I know you are tired of wasting precious time and energy trying to figure it all out on your own.
That's why I'm making this invitation to you to join my coaching mastermind + spiritual leadership incubator. This is my 6th year leading this type of journey for my tribe, and I couldn't be more excited about where we will go together.
So we're clear, this experience is a game-changer. The faint of heart or chronic excuse-makers need not apply.
Introducing …


You are invited to join me on a 6-month adventure into the depths of your spirit and the heights of your potential. Experience the ultimate in mentorship, masterminding and mastery as you breathe new life into your work and brand essence.
Up to 13 leaders will earn a spot.

GLOW's 6 golden keys of spiritual business leadership provide the strategic framework and crucial support for your beautiful, sustainable growth.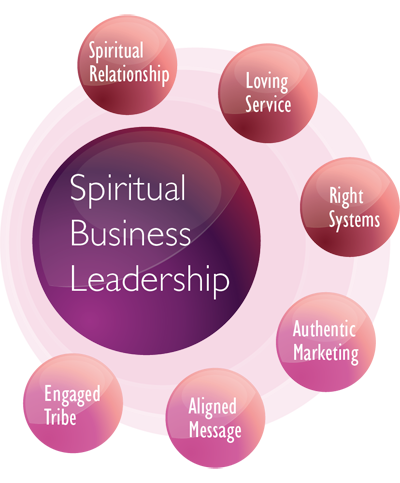 Calling all GUTSY LEADERS OF WISDOM who are ready to GLOW forward + travel BEYOND where you ever thought possible.
Touch more lives with your message. Design your business around your dream lifestyle. Band together with me + a circle of fellow leaders as you rise higher in the name of service to your tribe.
The spirit of GLOW is not about pushing harder. Rather, it's about doing the work and allowing the Universe to rise up to meet you. GLOW is about learning to RECEIVE.
Ready?
Expertly designed to offer gutsy leaders a sacred, grounding experience to MOVE YOUR MISSION FORWARD.
Our rock-solid intention: build a magnetic brand that allows you to reach more, make more + play more.
Let me lay it all out on the line: If you want to RISE UP in your business AND have a life outside of work, I'd love the opportunity to work with you up close and personal in my inner sanctuary over the next 6 months to help you achieve the results you deserve.
(And if GLOW doesn't vibe with you, that's totally cool! A right fit is essential for the group dynamic, hence the application for membership.)
Allow the words and images on this page sink into the core of who you are.
Then fill out your application to rise higher.
If it looks like you'd be an amazing addition to GLOW, you and I will hop on the phone for a chat to decide if we're moving forward.
Sound good?
It's GLOW time.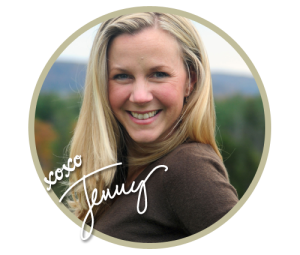 The Experience
If you are hungry for the most epic experience for spiritual entrepreneurs led by Jenny Fenig + want to ascend to your next level as you HELP MORE PEOPLE, then you'll want to keep reading. Our rock-solid intention: build a magnetic brand that allows you to LET GO what you've outgrown so you can RISE HIGHER.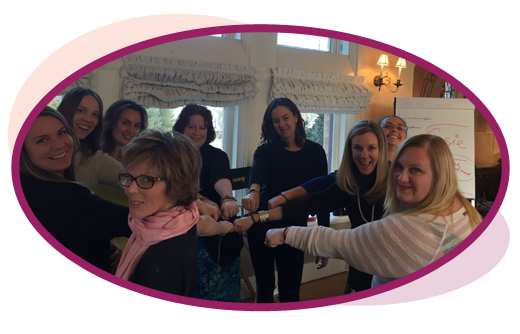 If you apply + are selected for GLOW, you'll receive:
Coaching + consulting that will move your mission to the next level

Accountability + gutsy moves being made within the sacred container of GLOW

Online retreats (for strategic planning + action taking!) to bookend the GLOW experience so you START + END like a champion

An exotic, luxe mastermind retreat held in the spiritual center of Costa Rica (be a part of the FIRST-EVER retreat Jenny has led outside of the U.S.)
January 9 – 14, 2017
Pura Vida Spa in Alajuela, Costa Rica

Laser focus on converting your ideas to cash

A crew of fellow superstars who get you, stretch you + support you, unconditionally

Gorgeous GLOW Planner to track your daily moves that will make your big vision real (no more getting lost in your to-do list and seeing mediocre results)

Special surprises, hookups + recommendations just for you
An APPLICATION is required to be considered for GLOW. Stepping up to this level is a FULL-BODIED COMMITMENT and we vow to hold SACRED SPACE so you can beautifully EXPAND.
What ideas do you want to make real?
Build your powerhouse brand + launch your website
Write a bestselling book
Launch your podcast
Create your new online course
Grow your list
Host regular webinars
Heal your wounds + share the message that is your wound with your tribe
Lead a retreat in an amazing location
Become a media sensation
Increase your fees + redesign your packages
Develop lifelong friends who GET YOU + FULLY support you
Give back to your community
Hit the speaking circuit
Commit to a regular content creation schedule
Embrace a 1-to-many business model
Generate $10,000+ a month in new revenue
The opportunities are ENDLESS + the choice is YOURS. GLOW will support you through your gorgeous journey.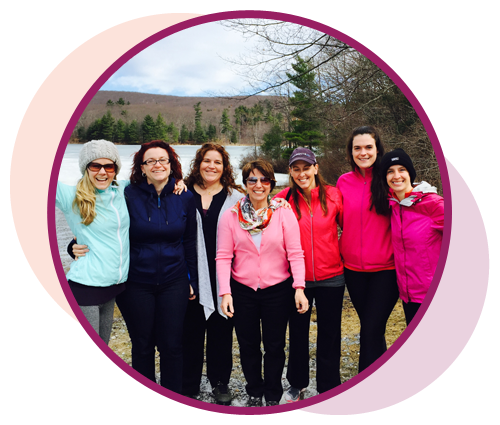 GLOW is TOTALLY for you if you're …
Self-motivated, resourceful + fast to implement suggestions + assignments (even when scared or nervous)
Open to new experiences + enhancing your happiness + wealth
Open to feedback from GLOW coaches
On a mission to cash in on your calling
Honest, transparent + compassionate in all you do
A believer that money is for making amazing things happen
Responsible for your results + committed to doing what you say you're going to do
Open to making other investments of time + money that are essential to implementing certain recommendations + next steps
GLOW is NOT for you if you're …
Defensive about candid feedback
Not willing to do the "inner work" and "outer work" necessary to move ahead
Not a fan of travel + adventure
Negative, dramatic + blaming outside circumstances for your results
In a low place emotionally + are looking for GLOW to be your only form of healing
Not willing to make critical decisions
Not open to collaborating (sharing + receiving + supporting) within a group dynamic
Unclear about what you want in your business or life + uncommitted to figuring it out
Placing yourself in a financially irresponsible situation by investing in GLOW
Raves
"I've gained mindset skills, business building skills, and life-long friends."

"When I started my journey with Jenny I was lost in my routine and was looking to find my Voice and Passion. She helped peel back the layers to find my strengths and focus on them. Thank to her coaching and support I've tapped into my positive energy and am embracing my strength within to better enjoy every part of life and build a new future.

I am part of a community of supportive, like-minded women reminding me that we are not alone and anything is possible."

– Julie Berry, Sales and Business Development Leader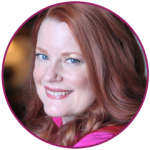 "Before joining GLOW, my business was "hard." Now, I've discovered, and am working in, my Zone of Genius."

"Being a part of Jenny Fenig's GLOW changed me personally, deepened my spirituality, and shifted my business, dramatically.

Jenny creates a beautiful "container" for personal growth, revelations and upleveling your business, and attracts other soul-based women on a mission who become your sisters during your journey together, and beyond.

Before joining GLOW, my business was "hard." Now, I've discovered, and am working in, my Zone of Genius. I am reshaping my offerings with EASE. The stress and struggle is gone. And, I got my personal life back!

If you are drawn to Jenny and her work, and are ready to shake things up and take your life and biz to the next level, I encourage you to join GLOW. You won't be disappointed!"

– Elaine Wellman, Event Producer, ElaineWellman.com
With Jenny's guidance, I have more confidence in what I do, the services I provide, and am getting paid what I'm worth."

"When I first started working with Jenny, I had just started my business with little more than the idea that I wanted to work for myself which soon meant too much work, not enough time because I wasn't managing it properly and not enough money because I didn't have the confidence to ask for what I was worth. I didn't have a plan and just thought that's how it worked.

With her guidance, I have more confidence in what I do, the services I provide, and am getting paid what I'm worth. I have created systems to manage my workflow, am in the process of hiring someone which will give me more time in my personal life and to focus on growing the business through regular marketing and creating programs that will expand the services I already provide, provide additional income and reach a larger audience."

– Rayna Diane Hennen, Brand Strategy and Design Partner, GoodFortuneDesignStudio.com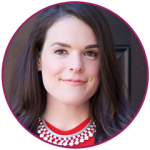 "I can't even begin to express my gratitude for everything that you've helped me with throughout our time together."

Love you mastermind ladies! Thank you for an unforgettable experience and a special thank you to our phenomenal leader Jenny!!! I can't even begin to express my gratitude for everything that you've helped me with throughout our time together. My coaching business is thriving and I couldn't have done it without you ladies. Thank you! XOXO!

– Kristina Peduto, YourCareerOnFire.com
"Thank you for a beautiful year of learning, growth, support and most of all LOVE. Can't wait to keep the momentum going in the world of Get Gutsy Galaxy!!!"

– Cybele Loening, CybeleLoening.com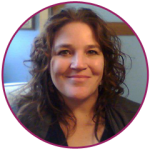 "What an amazing few days of masterminding led by my coach Jenny Fenig."

"We have been digging deep into what it takes to fully step into leadership. I have some exciting things brewing. I can't wait to see how this next chapter unfolds."

– Carol LeBlanc, LoveYourNumbersNow.com
"Jenny's mastermind provided me with a structured process and phenomenal support system that I needed in order to leverage my professional expertise and pursue my personal passions."

"I had direct access to Jenny Fenig's business and marketing genius on a monthly basis. With her coaching and the support of the other Jenny's mastermind members, I was able to accomplish things that I had only dreamed of!

When I enrolled, I had no idea how I was going to make it work but I knew that I was ready and willing to make the investment in myself. Jenny's program met me exactly where I was in my career, my business and my stage in life.

I especially loved the retreats that Jenny led. I was amazed at how I was able to up-level myself each time I participated. During the entire program, I also got the support that I desperately needed and craved. The audios and worksheets also helped me get organized and I know that I will use them again and again as I learn, develop and grow. I have so much more clarity and confidence in what the next logical steps are for me and my business life. I have also made friends with some of the most amazing women who are also sharing their big gifts with the world. I am so grateful and blessed to have worked directly with Jenny and her team. My life is truly special and I am so excited to see what the Universe has in store for me next!"

– Tracy Imm, Communications Strategist, TracyImm.com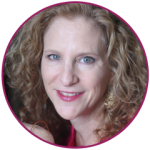 "Jenny's mastermind has been, hands down, the best investment in myself I could make."

"It took me a while to contact Jenny. I'd been following her for a year, reading her newsletter and watching her videos. I wasn't stalking her, but definitely checking her out. I really connected to her presence and her message. There are many good coaches out there, but it is essential to find the one that resonates with you.

I had been in business for about 2 years and kind of stuck. I didn't have many clients and I didn't know how to build an online business before working with Jenny. I learned how to go about creating my vision online, got a fantastic virtual assistant, gained confidence and learned from the experiences of a group of powerful women who want to live their dream, too.

During the program, I got cancer, which set me back a bit. With Jenny's compassion and kick-ass attitude I didn't stay down for long. She held a beautiful healing space for me and I got right back up. She inspired me to keep going and stay strong. Jenny ROCKS!"

– Susan Lee Miller, Holistic Wellness Coach, SusanMillerHealthConcepts.com



"I am so grateful for the support and the inspiration."

What an amazing gift to have been a part of this group of love, acceptance and non-judgement in a year of phenomenal growth, pain and joy. I am so grateful for the support, and the inspiration as I've watch you grow into KICK ASS GUTSY biz leaders and take massive action. Jenny thank you so much for saying yes to your calling, you've created a group of forces to be reckoned with! I'm looking forward to watching all of us build our empires.

– Sonja Gardiner, SonjaGardiner.com
Application Process
I am ALL IN on this GLOW journey. Are you?
If you are READY to be a part of my INNER SANCTUARY where I look out for you, guide you to the next level, won't let you hide and challenges you to take gutsy action everyday, then you are the type of leader we're looking for in GLOW.
Up to 13 leaders will earn a spot.

I will know you + your mission. You will NOT get lost in the crowd.
Here's how the application process works.
1. Click the "Apply Now" button below and fill out your application.
2. You'll receive a notice within 3 business days if we feel you're a fit for GLOW + to set up a private call with me to better get to know each other, discuss the investment + decide if we're moving forward together.

Spots in GLOW are limited, and applications are considered on a rolling basis.
DEADLINE TO APPLY = Friday, September 2.

I'm excited to see your application come through!
"Leadership and learning are indispensable to each other.

"
– John F. Kennedy
It's time, and you know it.
Gutsy leaders unite.
It's GLOW time.
P.S. If you have any questions prior to applying, please contact us at support@jennyfenig.com or 1-877-529-2098. You can find the answers to the FREQUENTLY ASKED QUESTIONS towards the bottom of this page. Cheers!

About Jenny Fenig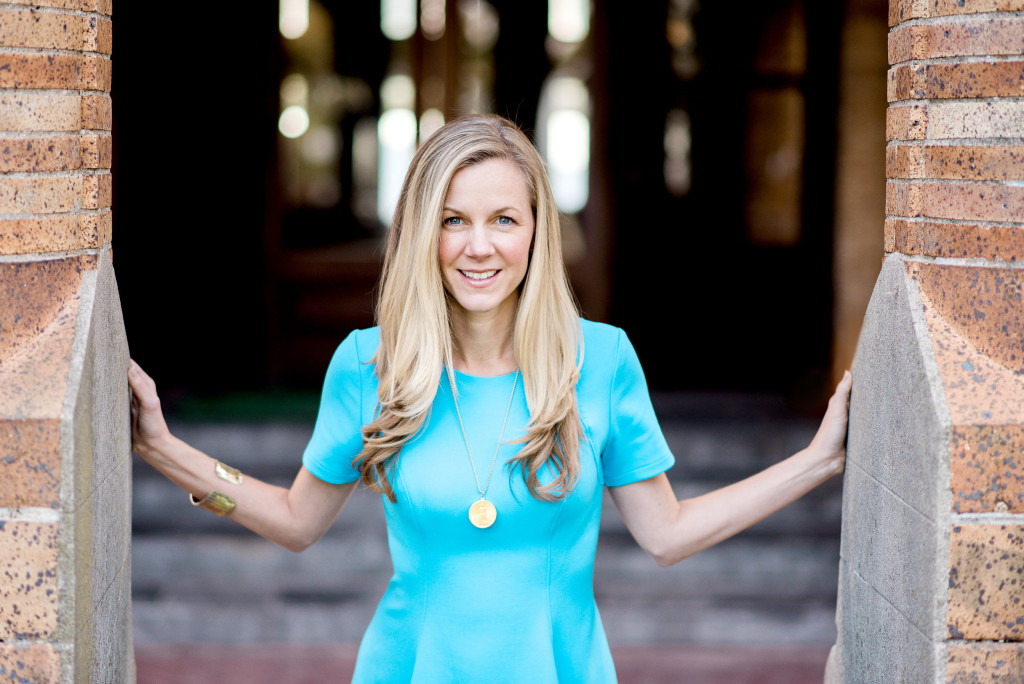 Jenny Fenig is a brand strategy coach to spiritual entrepreneurs ready to boost your message, reach and faith.
Through her online courses, Coach Training School, podcast, retreats and strategic coaching, Jenny teaches gifted leaders how to reach more, make more and play more.
She is the author of "Get Gutsy: A Sacred, Fearless Guide for Finding Your Soul's Calling and Living Your Dream."
Spending the first 10 years of her career in the corporate space in New York City, Jenny developed promotional campaigns for some of the biggest brands in the world like Kellogg, Hershey, M&M's and Pfizer.
She then parlayed her experience into her role as a conference producer, creating 40+ business events attracting thousands of attendees, hundreds of speakers, keynote luminaries like Tony Robbins, Colin Powell, Malcolm Gladwell and Tom Peters, and millions of dollars in revenue.
Jenny launched her company in 2008 to empower gifted leaders to embrace entrepreneurship as the path to take charge of your time, money and impact.
Jenny is a regular speaker at live and online events and podcasts. She's published more than 80 episodes of her popular podcast Get Gutsy featuring visionary leaders and empowering messages about the connection between business growth and spiritual growth.
She lives in the beautiful Berkshires of Massachusetts with her husband and three children.
Visit Jenny at her online home – http://JennyFenig.com.
Jenny Answers the FAQ
GLOW is a group coaching / consulting experience + mastermind though I do have a small number of spots (3) available in the GLOW [Elite] level where I consult 1:1 with clients to complement the work we do in GLOW. If your application is accepted and you're interested in becoming an ELITE-level client, this can be discussed during our private call.
Many clients in past masterminds with me have been employed in a full-time job. So to answer your question, YES, it's right for you IF you're committed to growing your body of work with the help of GLOW. With GLOW by your side, you will not have to figure out how to grow your mission by yourself.
It's been my experience, from coaching hundreds of gutsy, mission-driven women, that when they are left to their own devices, to implement on their own, they inevitably fall flat. Why? Because busy entrepreneurial-minded women are people who are strong "starters," eager to begin new things, but not strong "finishers." On your own you will likely implement some of the elements crucial to profiting from your gift in the world. However, with the support of a strong coach giving you step-by-step guidance, getting you unstuck, giving you accountability and the unconditional sacred support of a structured environment of soul sisters who care about you, your implementation and impact increases dramatically. Without it, you tend to default to your old way of doing things (paralysis analysis sound familiar?!) and create slow or crappy results. Don't keep falling in the same traps!
If you are currently working with a coach or mentor or you belong to a mastermind group, awesome! But it's rare that you can get everything you need from just one person or program. My advice: never delay results you could be experiencing now. Your mission depends on you taking efficient, wise actions! If you feel GLOW is calling your name and you are excited to commit to this experience, listen.
So many! GLOW was created to deliver marketing, systems + spiritual strategies that will work for YOUR type of business — no matter what field you are in.
Speakers
Life Coaches
Business Consultants + Coaches
Strategists
Holistic Health Coaches
Healers
Bloggers
Financial Planners
Attorneys
Copywriters
Authors
Community Leaders
Artists
Massage Therapists
Speakers
Interior Designers
Professional Organizers
Event Planners
Sales Experts
Image Consultants
Nutritionists
Intuitives + Psychics
Graphic Designers
Web Designers
(And more!)
Yes. I WISH I would have had access to this info when I was just starting out as a business owner. My journey would have been A LOT smoother and more profitable from Day 1. Instead, it took me almost 2 years into my business (and many dark nights of the soul sweating about how I would ever make it as an entrepreneur!) to discover this information, which I'm sharing with you now. The requirements for being in GLOW is that you consider yourself a LEADER and are ready to take consistent, imperfect action. If you do, I can help you.
GLOW is open for enrollment once per year. Due to where the business is evolving, GLOW may not be offered again in 2017.
I'm glad you ask! We'll be meeting in Costa Rica. This is the FIRST time I'm hosting a retreat OUTSIDE of the United States and I simply KNOW with every fiber of my being how powerful it will be. Our resort is Pura Vida Retreat + Spa in Alajuela, just 20 minutes from the main airport in Costa Rica - San Jose Airport (SJO). Pura Vida Retreat + Spa is set in one of the most stunning, spiritually-charged landscapes on earth offering sweeping 360-degree views of encircling mountains. This retreat will pave the way forward for you. You will LOVE what happens when you give yourself focused time to work ON your business and not just IN it. One of the HIGHLIGHTS of the Retreat is that each GLOW member will deliver a GLOW talk (our version of a TED talk!) to prepare you to be a better public speaker and storyteller. This one element alone will take your message to NEW heights. You'll also have plenty of creation time + exploration built into the retreat. Shared accommodations for 5 nights + all meals + airport transfers at SJO Airport in Costa Rica + taxes are included in your investment in GLOW.
While the vast majority of my tribe is women and my marketing is geared towards women, we love amazing guys with great energy too. If you're a guy who is ready for this opportunity, we'd love to see your application come through. Diversity makes the world go round.
I'm glad you ask. As a member of GLOW, you are committed not just to this process for a full 6 months, but most importantly, to the other members who will come to depend on your support, energy and insight (as you will theirs). Please know that the commitment you are making is not only a commitment to the existing members, to me, to YOU and your commitment to your business and personal growth, but that it is also a 6-month non-cancelable, non-refundable legal and financial commitment. I do not enable quitters or flakes and you will come to thank me for that. If you aren't comfortable with this level of commitment, do NOT apply. Leaping to the next big level on your business and life path requires faith, dedication and action, and I will guide you to put all of these elements to work for your benefit. That is my gutsy promise to you.
9.9.16. We also will have an Online Planning + Action Retreat in late September where you, along with your GLOW crew, will map out your strategic plan for the remainder of 2016 + create the vision for 2017. Yes! Time to get a plan and work it. Can you imagine where you'll be at this time NEXT YEAR? Let's get moving.
You'll receive a notice if your application was accepted within 3 business days + to set up a phone interview with me to better get to know each other, discuss the investment + decide if we're moving forward together (if we decide not to proceed, no hard feelings on either side, deal?!).
Raves



"I'm now the CEO of my life and my business – a business that makes my inner self sing."

Through Jenny's guidance, she helped me dig deep into my life, pinpoint what wasn't working and why, and get clarity and courage to redirect my business into something I truly love. I'm no longer some struggling 'freelancer.' I'm now the CEO of my life and my business – a business that makes my inner self sing.

– Megan Tyson King, Owner + Chief Adventurer, MakingTravelHappen.com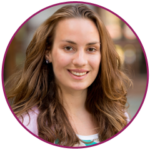 "If you're considering GLOW, then go for it. This is a very low-risk, high-reward decision, and I'm still reaping the benefits from Jenny's coaching and mentorship."

"Through Jenny's GLOW Mastermind, I received courage. I already had a decent amount of confidence, but Jenny's coaching and the support of GLOW enabled me to recognize non-obvious connections and opportunities and lead from my heart in pursuing them.

I launched my online presence as The Sociable Scientist via my website and social media pages and I began several ventures with like-minded entrepreneurial women. My fashion designer sister and I are collaborating to make apparel from microscope images, and we started a company called Science Pants to make fashion meaningful and science accessible. My relationships have all gotten deeper, too. Unexpectedly, I was recruited to my dream job at Yale and nearly doubled my salary!

If you're considering GLOW, then go for it. This is a very low-risk, high-reward decision, and I'm still reaping the benefits from Jenny's coaching and mentorship."

Aly Siefert, The Sociable Scientist, Instructor & Biomedical Engineering Director at Yale
TheSociableScientist.com



"Thank you Jenny for holding my hand through this insane roller coaster ride!"

It took many months, many phone calls with Jenny, many exercises, and a ton of other work to make it happen, and it did. I left the boring job, moved to the wonderful Hudson Valley, started to laugh again and bought an amazing property, which also houses my brand new and already successful business. My son has space to run around, my husband to build, and I am free to create, we couldn't be happier! Thank you Jenny for holding my hand through this insane roller coaster ride!

– Bruna De Araujo, Owner, The Barn in Tivoli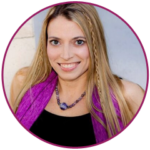 "There is so much information, connection and support to be gained from joining Jenny's tribe."

"Before GLOW, I was blocked and traveling a road in my biz that just wasn't easily flowing. With Jenny's guidance, I was able to create a step-by-step plan and see the missing pieces to the puzzle. I had to backtrack a bit, but now I have created the perfect foundation for my business and my life to flow smoothly and flourish!

There is so much information, connection and support to be gained from joining Jenny's tribe. Each time she creates a new program, I'm in because I know I will advance that much more in my business/life.

So far this year I have done 3 live events, created my first successful Facebook challenge, and created a much larger following of targeted clients."

Dena Blevins, Spiritual Coach for Lightworkers
DenaBlevins.com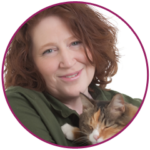 "If GLOW is calling your name, YOU must be willing to do the work. Jenny is a great resource and very savvy businesswoman to have in your corner."

"GLOW offers such a wealth of resources and workable information. As an Animal Whisperer (yes, I am into "woowoo") I was unsure if working a program like GLOW would guide me along the path I feel I needed to explore.

Big things happened during GLOW! I have been featured on an international summit as an expert. I developed several free optins while in the GLOW program in order to reach out to more of my peeps. Because of my regular blog posts and emails, my fans are hearing from me weekly. And that has created more referrals and private sessions. I also got brave and experimented with social media ads. I learned a lot!

I received a nomination for Woman Entrepreneur of the Year and will be speaking at the Women in the Pet Industry Conference this fall.
If GLOW is calling your name, YOU must be willing to do the work. Jenny is a great resource and very savvy businesswoman to have in your corner. I loved how Jenny would use guided meditations on our group calls. Jenny motivates from her heart and the expertise she offers is spot on. She is not shy about holding your feet to the fire but gives real time support and guidance so that YOU can create your own steps forward.

GLOW gave me the space to dream. I have created a whole new aspect of my life now – I sold my Colorado home and am shortly moving to Oregon. This will allow me the supportive space to step into a deeper aspect of my gifts."

Terri Sides, Animal Whisperer, Intuitive Consultant
WalkingHeart.com